Best Swingers Clubs In The United States
We all need an excitement injection into our relationships at times, don't we? You know that thing where after three months you're just doing the standard Saturday morning "quick thrust and roll out of bed"? I mean, where's the enjoyment in that?
For relationships and marriages to last, you need to spice things up! Another thing with long-term loving is that you can lose confidence in your appearance. Rather than hitting the gym with your partner, you hit the local takeaway and munch out on the sofa (and I don't mean munching pussy). Flirting with each other can disintegrate.
There's this secret way to feel sexy again, guess what it is?
SWINGING! Yes! Swingers report (1) that it raises self-esteem! Swinging spices up relationships, gives you more orgasmic sex, and develops more self-confidence. Amazing!
So, time for you to find the hottest sex club scene now! Let me tell you about the best swingers' clubs in the US and some of the hottest sex events. Some of these are going to have you squealing!!
Things To Consider When Joining A Swingers Club
You want the join a swingers club? There are a few things to consider.
Location
Members
Entry Fee
Rules & Regulations
Best Private Swingers Clubs In The United States
Club Privata
One of the best private swingers clubs in the United States is Club Privata in Portland, Oregan. This is a sex club where pleasure is a priority.
You get exciting parties like the Club Privata theme nights, Stilletos and Stockings, and Cirque Erotique. This hot sex club is for couples and singles!
You get swinging parties, dancing, and the chance to make friends with like-minded people… or new lovers. There are two bars and a private room if you want something sexier than dancing.
Every classy sex party usually has an enforced dress-code, Club Privata only allows in members who are well-dressed (you know that means hot)!
For an exciting boost to your sex-life in a safe environment, Club Privata is your perfect party!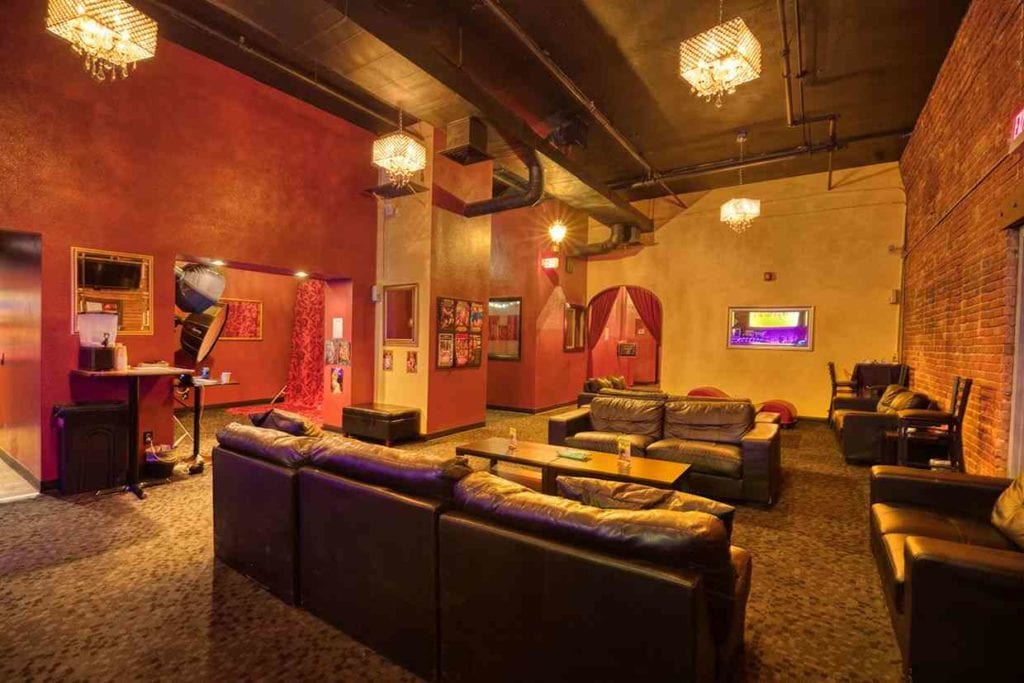 What is the interior like?
Beautiful and clean. The club's parties are set over three levels. You'll discover two bars, a dining area, and private rooms for all your adult entertainment!
Pros
You can hire a private VIP suite.
Buffet and top-quality alcoholic drinks for you to enjoy.
Smart, sophisticated dress code and sex events make your whole night sexier!
Cons
You might want a smaller venue if you're just starting out.
Overview/bottom line
This is the smartest and most sophisticated of Portland sex clubs where you can explore all your sexual desires. It welcomes all people of all ages and is an excellent club to get started with!
Club Joi
Club Joi in Los Angeles is another of the best private swingers clubs. It has one of the hottest sex club scenes ever!
It's a members-only club that welcomes liberal couples and single ladies.
It's been around for years and has really become a hot spot of lifestyle clubs and events.
This lifestyle club helps improve relationships for couples who want explorative fun with other sexy adults! The swinger lifestyle in this club keeps your sex-life exciting.
In this fun swinger club, you get the freedom to flirt, watch and satisfy as much as you want.
Enjoy the themed parties such as Pretty In Pink or the Polka Dot Party for extra swinger shenanigans!
Club Joi also hosts lifestyle vacations all over the world. Will you be scoring a third base or a home run?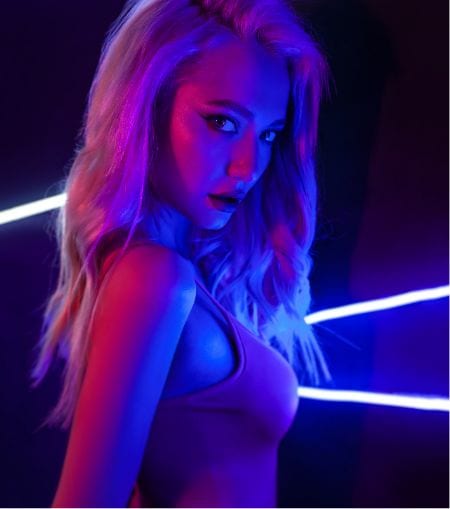 What is the interior like?
This is one of the best sex clubs for dancing. You have a choice of dancefloors that all come with party-pumping music. A brilliant atmosphere for pounding-pumping parties!
Alternatively, you can chill out playing pool in the lounge areas or get touchy-feely in the sexy play areas where there are huge beds and mirrors.
Pros
Hot and cold food included for you to enjoy (no alcohol sold on the premises).
Free parties for single ladies (but every person needs to be a member).
No pictures or videos are permitted so your privacy is protected.
Cons
It's full-on. You might want a more gentle experience!
Bottom line?
Clube Joi is the adult lifestyle club where sexy couples and single ladies are welcome. It's one of the best brands for clubs and parties, as well as vacations.
It's definitely, the ultimate sex club scene if you want a good time in the city of L.A.
Best For Atmosphere For Sex Parties
Colette Clubs
The best sex clubs for a vibing atmosphere are the Colette Clubs. They're a series of four clubs spread through Texas and Louisiana in the United States.
Want to find the sauciest, upscale swinger lifestyle club? If so the Colette Clubs are for you!
Once you become a member of the Austin lifestyle club, you immediately become a member of the swinger clubs in Dallas, Houston, and New Orleans too. And this membership swings all ways – you automatically become a member of them all once signing up!
These sex clubs are amazing for couples with polyamorous and swinging lifestyles.
If you love dancing, sharing, and the naughtiest of sex parties, these are the best clubs in the US.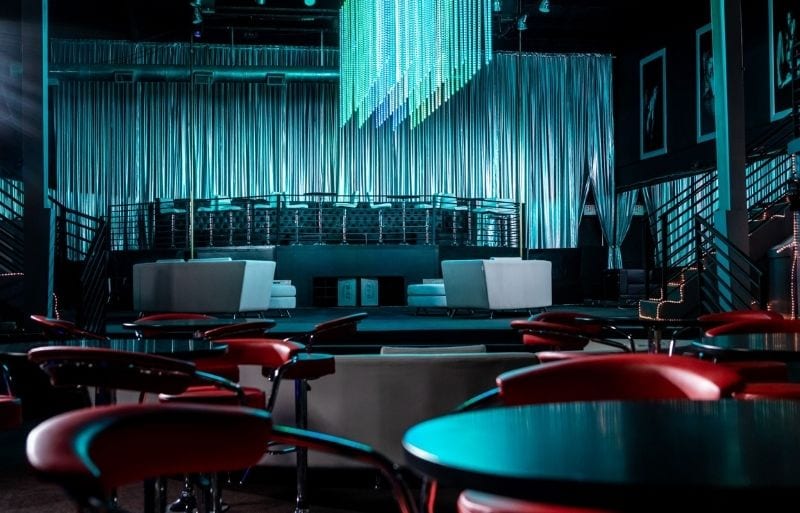 What is the interior like?
Suave and sophisticated clubs with great DJs to get you on the dancefloor!
The sound system is banging so you'll have loads of dancing until you go for a good banging in one of the lounge areas! Or, of course, you could stay in one of the bar areas and play voyeur.
Pros
Buying a membership to one gives you automatic membership to the others.
Private membership for couples and singles, including single men.
Suave and sophisticated interiors for your comfort.
Cons
Doesn't sell alcohol, but you can take your own.
Bottom line?
The classiest collection of swinger clubs you'll find in the United States. This lifestyle club is for you if you like sex parties with people of similar sophisticated taste. Also amazing for couples and single males!
PlayHouseLV
The Playhouse is the coolest of Las Vegas sex clubs. It feels sexy and intimate with a maximum capacity of 150 people.
Whether you're a lifelong swinger or a newbie you'll be totally welcome. Single men are welcome here too (with a fee), it's free for single females.
Members enjoy a lifestyle filled with sex events and pool party takeovers which are renowned for extreme fun.
This is the club "where fantasies become reality". Where pleasure is your indulgence.
This is the club to try out your favorite Tantric sex positions with strangers!
The strict dress code ensures party-goers look their sexiest.
The swingers sex scene is known for theme nights and the Playhouse brings your one monthly!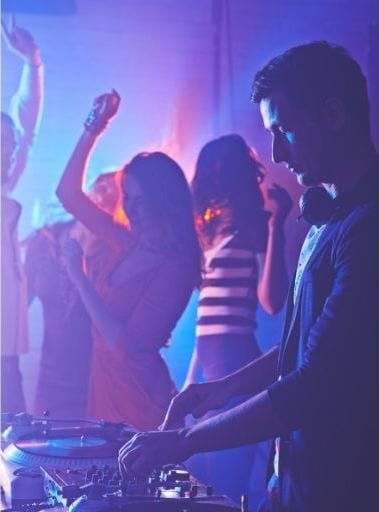 What is the interior like?
This Las Vegas sex club has a large lounge with best sex sofas for sex and a few smaller playrooms. Some of the smaller rooms are viewable from the larger room. 
There's a group area with a stage, or you can opt for lockable private rooms. There are beds, chairs, lounges, and milking massage tables dotted about so you'll quickly find your favorite spot!
Pros
Elite members-only club means you get very sexy swingers to play with!
The best swingers club in Las Vegas (check out the reviews).
Intimate club with a 150 guest capacity.
Cons
You might want more of a "club" feel.
They don't sell alcohol on-premises.
Overview/bottom line
An intimate Las Vegas sex club where you'll feel comfortable straight away. The focus is on each other rather than hitting a dancefloor.
Power Exchange
The best sex club in one of the largest cities in North America, San Francisco, is Power Exchange.
It's been open since 1996 and is known as one of the "wildest" sex clubs in the US! Power Exchange prides itself on being the naughtiest adult club and being ideal for you if you're sexually adventurous.
This club is dark and sexy. Some party nights are open to everybody, some parties just for couples.
The staff are very helpful and friendly.
At the moment, you can pay a fee to support Power Exchange during its closure due to the pandemic and once it's reopened, this payment will grant you entry!
What is the interior like?
In the heart of San Francisco, you can enjoy three floors of clean sexual playgrounds. There are larger rooms and smaller ones. You'll be comfortable on any of the sofas or best beds for sex.
Pros
Only legal swingers club open to all genders and orientations in California!
Open four nights a week (including Saturday night) so you can have fun whenever you fancy!
50% off if you're in the US armed forces!
Cons
Can be a little smelly in places.
Hot if you're really going for it.
Bottom line?
A naughty club where adventurous people love to watch. Great if you and your partner like to put on a show!
Best Swingers Club For Gay Men In The United States
Slammer Club
The best swingers club for gay men is Slammer Club in Los Angeles. It's described as "hyper-masculine": hot! Wear regular clothes or go fetish, the choice is up to you!
If your tastes include a lot of cock loving then you'll love the suckatorium in this lifestyle club which is open every night of the week (as well as afternoons at the weekend).
It's one of the clubs that allows you to explore a bit of fetish. Whatever you want, you'll get to try it here: a maze, sling, a bathtub, watersports area, a good old glory hole? You've got it! We all know gay guys have the most fun and this club sums it up!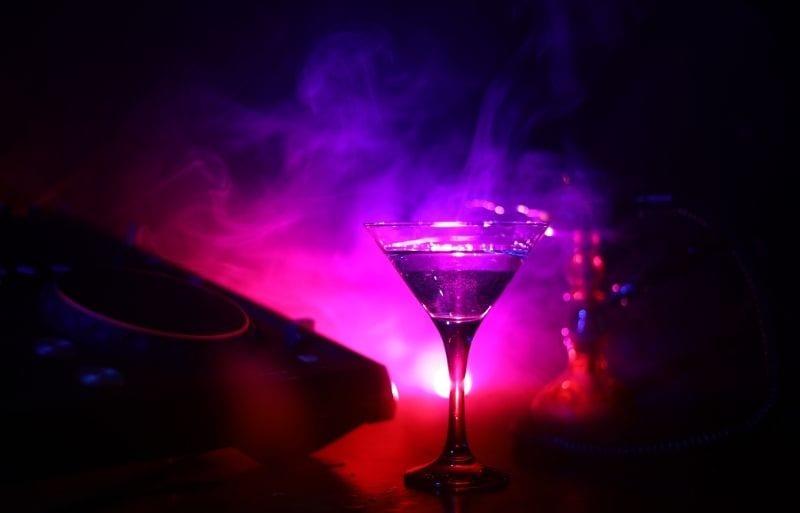 What is the interior like?
There are three areas. A main dimly-lit room with a glory hole section, lots of private booths, and two very dark rooms where you'll have no idea who's touching you up!
Pros
VIP members get 1 birthday entry!
1/2 price entry if you're under 26.
You get 1/2 price entry after midnight on Mondays.
Cons
Not for the "sophisticated" or faint-hearted!
Bottom line?
This gay club is known for debauchery and fetish exploration. A club for adults where anything goes and that is all about having and giving each other a good time.
Best Swingers Club For BDSM
Threshold
The best swingers club for fans of BDSM is Threshold in North Hollywood. Now, this is for you if you're looking for something a little bit special
Threshold is one of the best sex clubs for nurturing a social environment for members. There are classes that teach you how to practice various forms of BDSM, and support groups that include a book club!
And for fun? There are members-only parties like Taboo where you can explore primal desires as well as community parties, like DommeNation where women take control.
As with the majority of sex clubs, water and soda are served on-site, but no alcohol is permitted.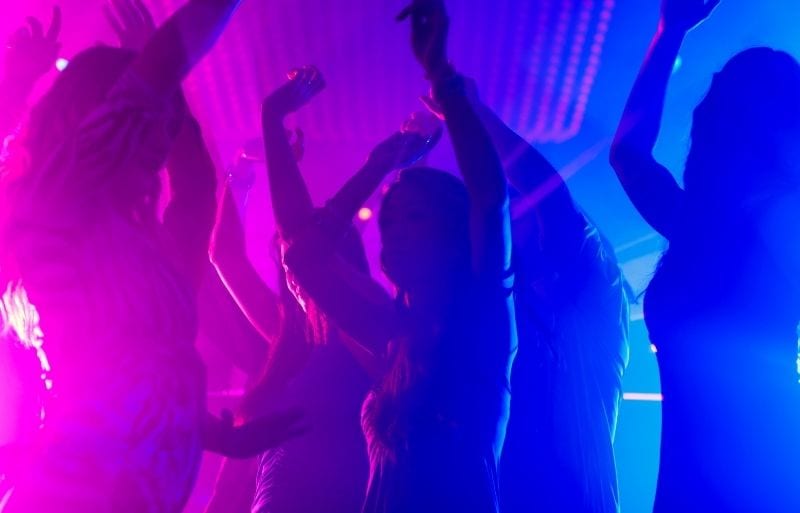 What is the interior like?
Now the decor here is exciting! You'll find your role in no time. Parties are held in a lounge area and over seven themed rooms, which include a medical room, sex dungeon room, classroom, and prison cell!
Pros
Seven themed rooms for you to explore fantasies.
Great social swingers group for you to meet others.
Educational programs for you to learn in.
Cons
The focus is kink, not partying so if you want to dance go elsewhere!
Overview…
The ultimate BDSM club if you want to explore the kink lifestyle. Explore all your naughtiest desires with people of like-minds in a safe environment!
Tip? If you're into BDSM at home, get one of the best bondage kits to heat things up!
Sex Clubs Best Pick & Conclusion
All the sex clubs are at the height of their game for different reasons. You really want to go for sex clubs that suit your preferences, so check out their websites and then decide. However, if you're really stuck, my advice would be to start with the Colette Clubs.
Being that your membership covers all four clubs and they're all slightly different, you get to experience different venues. I love that they all look good, feel good, and have good vibes. Also? These sex clubs are great no matter how long you've been involved in the swinging lifestyle.
And remember, if you're new to swinging, whichever club you start with, you can stick to the dancefloor partying to good DJs or chill at the car until you build the confidence to go and explore the other rooms!
Would you rather rent some kinky place only for yourself? Read about best sex room rentals & hottest hotels for sex!
FAQs
Can you drink alcohol in a swingers club?
It really depends on the club, so check the websites. Most don't serve or permit alcohol on-site. This is actually great because it means that people are more clearly able to give consent without there being any "blurred lines" due to intoxication.
Personally, I like to have a couple of drinks during the event so prefer sex clubs that serve drinks or where I'm permitted to take my own.
What are the rules around filming and phones in swingers clubs?
You'll need to check the guidelines of each club, but the guidelines are the same for most venues. As a rule, you aren't allowed to take photos or make recordings in sex clubs. There are usually lockers to lock your things away too.
What are the covid protocols around swingers clubs?
Most sex events are canceled and swinger clubs are closed due to the current Covid protocol. However, some sex clubs are holding online events that you can attend.
Do you have to pay for a membership when it comes to swingers clubs?
Yes, sex clubs tend to be for private members only. This requires you to sign up by showing ID and paying a fee. The fee differs according to the club and whether you're single, male, female, or in a couple. Check websites for prices.
What's the best dress code to follow in a swingers club?
Follow the dress code stipulated on the website of the club you want to attend.
It varies between each one, although the majority of clubs tend to enforce a smart dress code (or themed dress code if you're going to particular sex parties).
Source: https://www.furnpeak.com/best-swingers-clubs-in-the-united-states/